glitch_oz
Participant
<cite> @OldBeer said:</cite>
But think how cool it will look outside my coffee shop…
True 🙂
Upon request, here's a pic showing the front header pipe relocated from running under the sump to running along the right-hand bottom edge of the engine. That allowed the bashplate mounting brackets to be re-fabbed to tuck the bashplate (Touratech) under the guts with only 4mm clearance.
Net-gain of ground clearance against a stock-bike is ~ 45mm and includes the bash-plate thickness and clearance…..against a stock-bike with a B+B bashplate the difference is ~70mm.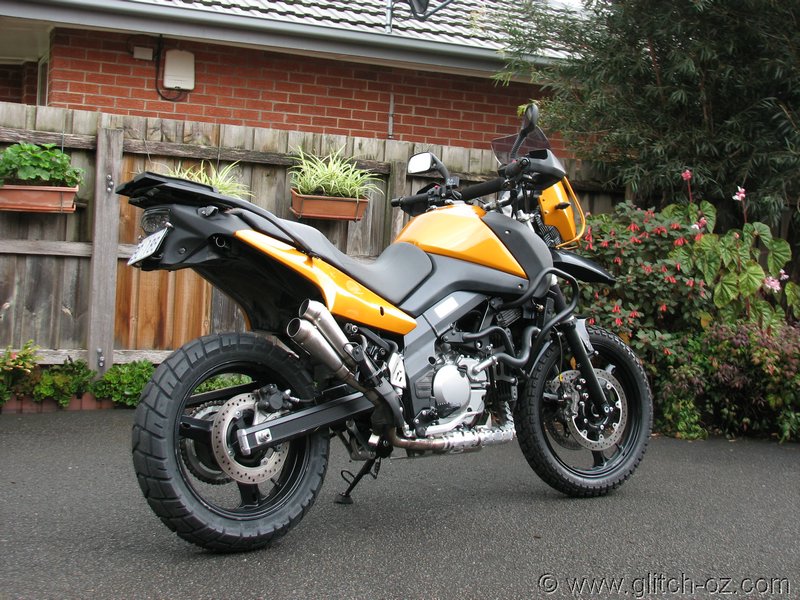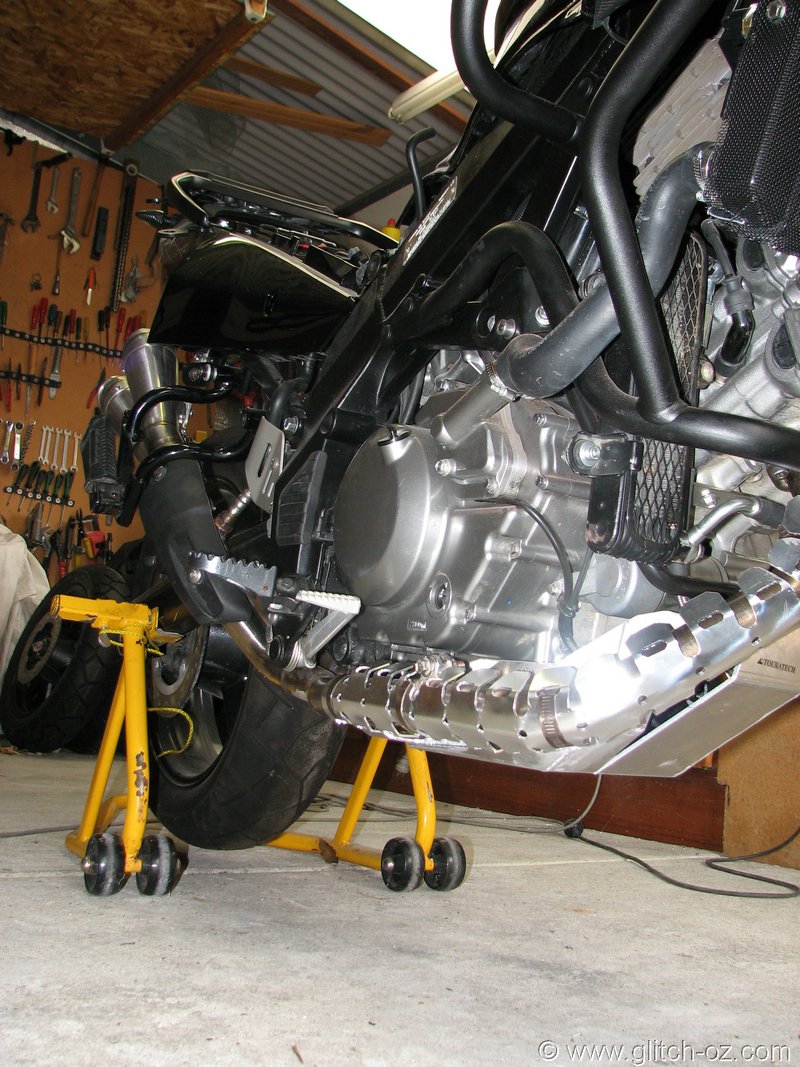 Built thread https://goo.gl/ifvuMW
We've been about a bit since http://www.stromtrooper.com/4725650-post827.html
And yes, the Touratech plate is mounted to its own crossbrace.
No B+B stuff here.